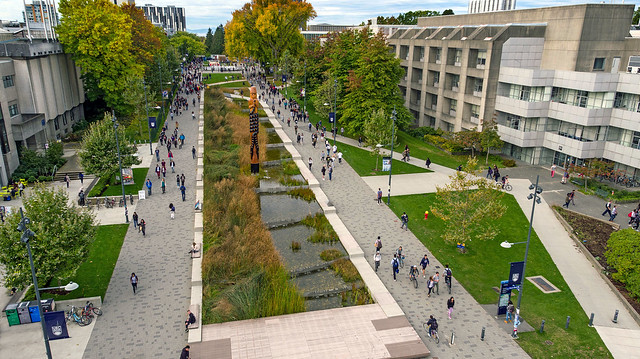 As a staff or faculty member, there's always excitement and eagerness to ensure classes and operations are going smoothly to kickoff the start of a new school year.  There might be a slew of projects to launch, events to organize, and new staff and faculty members to orient.  To do all this, you'll need to have the right tools and know where to get help.  
At UBC IT, you can reach out to our Help Desk in person at Koerner Library or you can contact us by phone at 604.822.2008 or by email.  Our Help Desk is also on social media, informing the UBC community of any service outages.  Follow @UBCIToutages on Twitter to get all the latest updates.  
Our catalogue of IT services ranges from storage services (e.g. Home Drive), hardware and software that are free or offered at a discounted rate, to audio visual services and media production.  
As always, with technology becoming more integrated with our daily personal and work lives, it's important to stay vigilant and protect yourself and UBC's assets from cybercriminals.  Contact security@ubc.ca if you need to report an incident or if you have questions about a suspicious email. 
To learn more about the IT services that are available to you as a staff or faculty, please visit it.ubc.ca/facultyandstaff