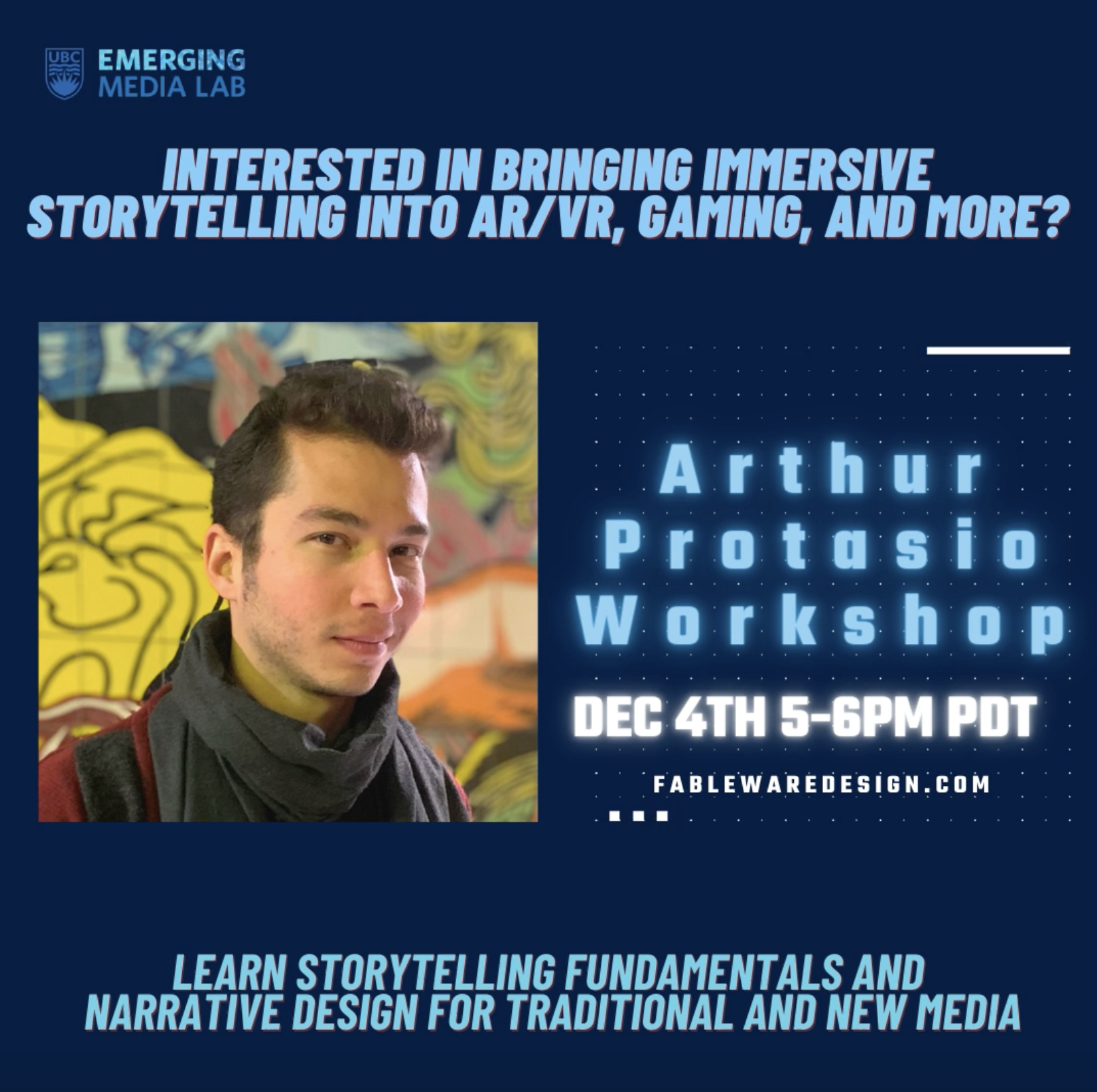 What makes for a memorable story? Why does it stick with us even after the experience is over? How does it happen in movies, video games, and VR?
Join award-winning writer and narrative designer Arthur Protasio as he answers these questions in this immersive storytelling workshop! Learn storytelling fundamentals and the challenges in crafting content for new media through Arthur's experience working on the Cobra Kai video game, Emmy nominated "Now Generation", and cooperative VR "Mickey Mouse and the Golden Heart". Then, apply that knowledge to your own projects!
The workshop will be held on December 4th at 5:00PM - 6:00PM PST. Make sure you RSVP to the Eventbrite if you are interested in attending.