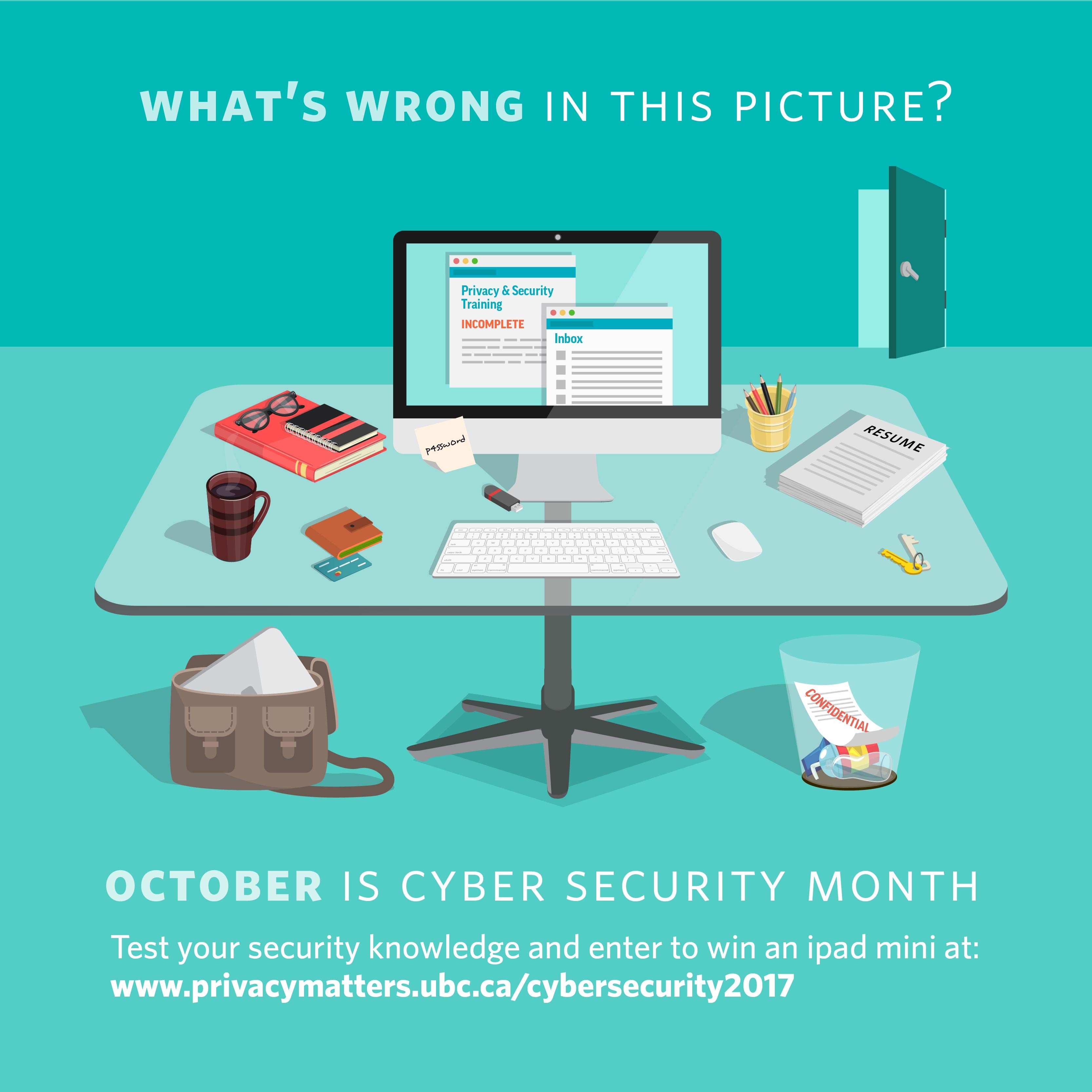 At UBC, we are responsible for a significant amount of sensitive personal information, including student or employee information and financial expense data. It is our collective responsibility to ensure that this data remains safe and secure. This month, take some time to make privacy and information security a priority in your daily life.
Take the Clean Desk Test
Take the Clean Desk Test to see how many privacy and information security risks you can spot! All complete entries will have a chance to win an iPad mini or a $50 Best Buy gift card. Contest closes on Friday, October 27, 2017.
Go Further
If you haven't already, take the Privacy & Information Security Fundamentals online training course.
All faculty, staff, researchers, teaching assistants, and other members of the UBC community who deal with sensitive, confidential or personal information should take this training to understand the security measures needed to protect private information.
Learn more about Cyber Security Awareness Month at www.privacymatters.ubc.ca/cybersecurity2017