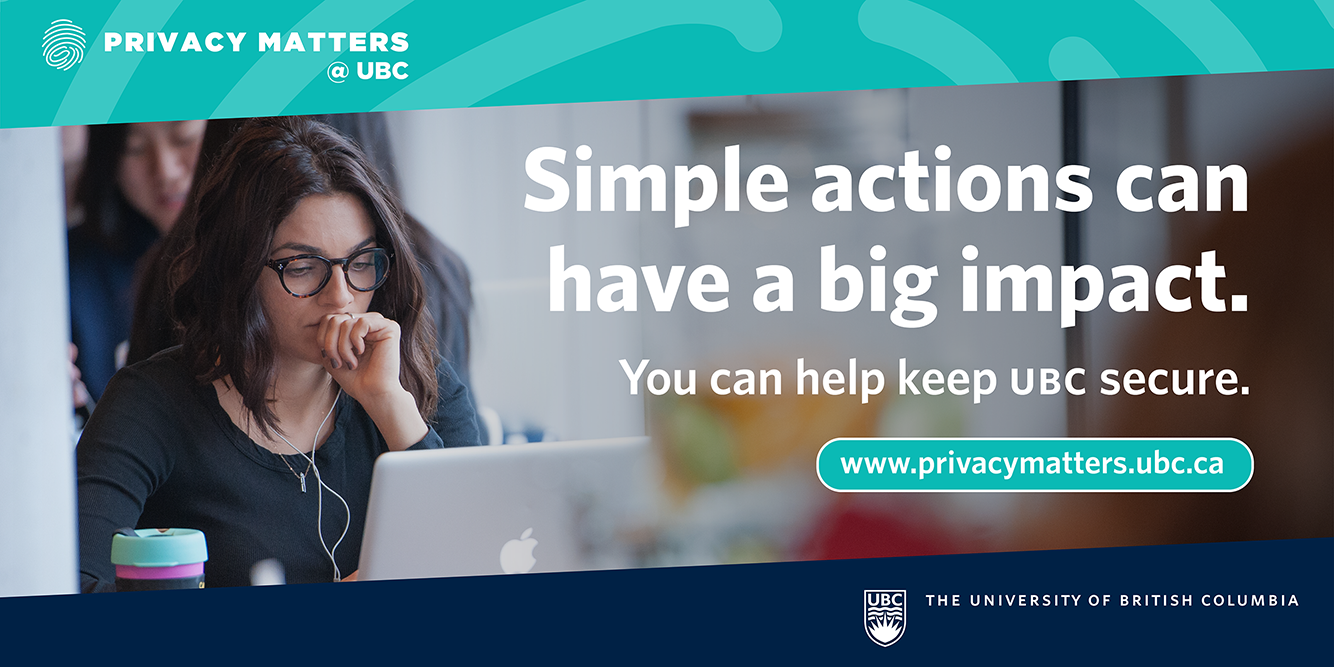 At UBC, we are responsible for a substantial amount of personal information about students, faculty, alumni, donors, and employees. Protecting this information is a shared responsibility. Privacy Matters @ UBC, created as a joint effort between Office of the University Counsel, Risk Management Services, and Information Technology, is a new initiative focused on privacy and information security best practices at UBC.
As part of the Privacy Matters @ UBC initiative, online training is now available for all faculty and staff covering the fundamentals of privacy and information security (www.privacymatters.ubc.ca/training*). You are strongly encouraged to take the time to complete this training. As an added incentive, three lucky participants will be randomly chosen to have lunch with President Ono at Norman Mackenzie house.
You can help make UBC more secure by building your online security skills and learning how to protect yourself, your family, your colleagues and our students from being involved in an information security breach. Keeping information safe is a shared responsibility, even the simplest actions can make a big impact.
To learn more and enroll in the training, please visit www.privacymatters.ubc.ca
*Remember: "Think before you click the link". If you have any concerns about a message or link don't click the link, instead forward the message to security@ubc.ca. Together we can keep our information secure.