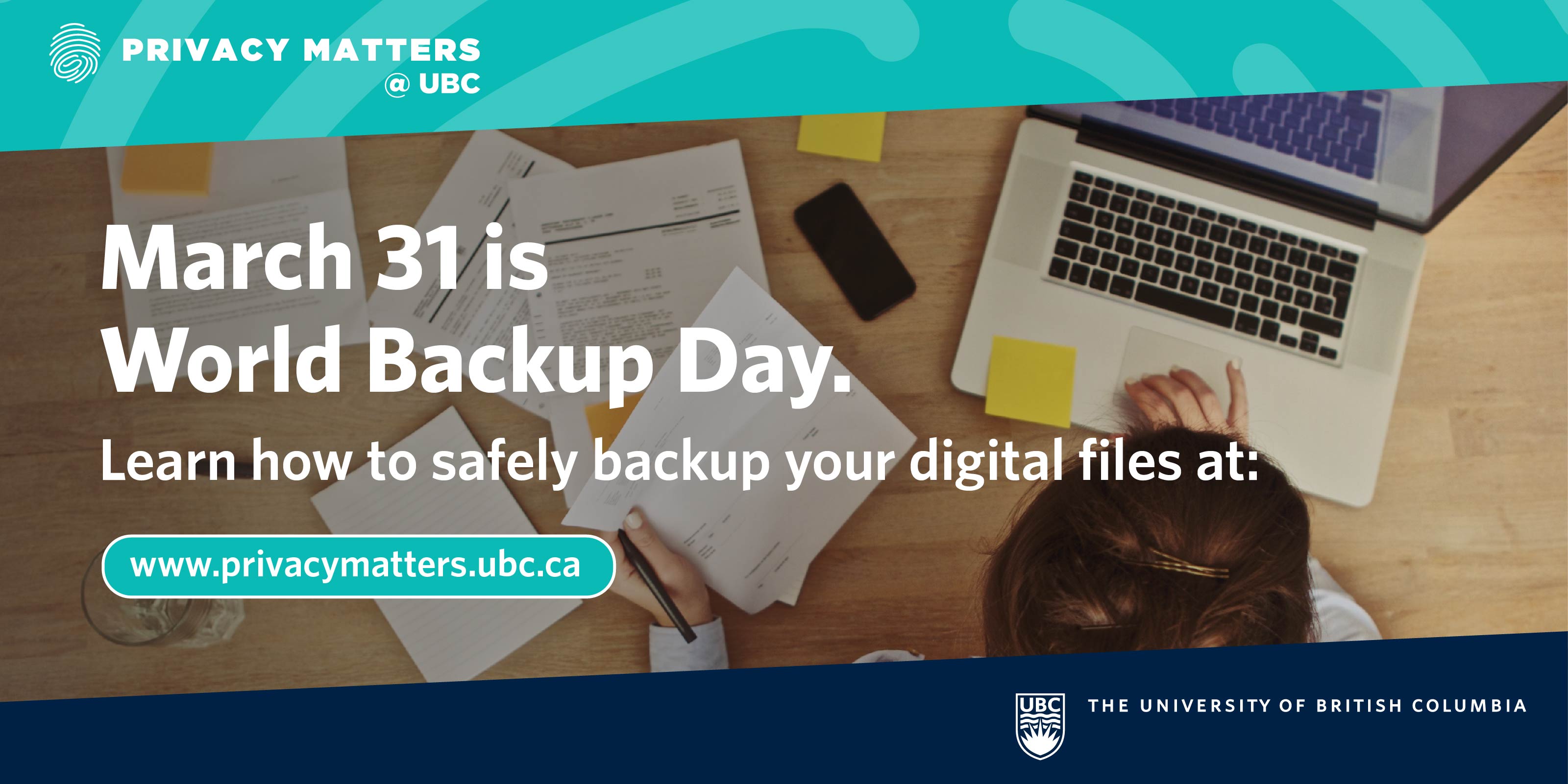 What would you do if you lost everything? On March 31, celebrate World Backup Day. Most people have lost important files on their electronic devices at some point in their lives. Computer hard drives can crash, smartphones get stolen, soup can be spilled on laptops, and software viruses or malware can delete your files. If you're not regularly backing up your data, you could lose important files forever.
Backing up files is one of those easy-to-do procedures that many people ignore. Backups are copies of your information that are stored somewhere else. When you lose important data, you can recover that data from your backups.
There are two main ways to back up your data: UBC network storage solutions (e.g. Workspace, TeamShare, or Home Drive) or physical media (e.g. DVDs, USB sticks, or external hard drives). If you are not currently backing up files, consider moving them to a UBC network storage solution so that regular backups are done automatically for you.
Once you have set up a backup method, make sure that this information remains secure. If your backups do not make use of a UBC network storage solution then encrypt your files to provide an extra layer of security. Encryption is required if personal information is being backed up.
If you already have a backup procedure in place, consider checking up on it during World Backup Day to see if it is still performing correctly. After all, a backup plan that doesn't work isn't much of a backup plan!
Be prepared, back up your files. Learn more at http://privacymatters.ubc.ca/backup-my-data