To align with UBC's climate action to reduce its carbon footprint, UBC IT is committed to offer hardware to the UBC community that is energy efficient, space saving, and less impactful to the environment.
Keeping your data secure is a key priority. All desktops and laptops in our catalogue are encrypted to ensure UBC's information assets are safe. If you require additional storage for your computer, please consider the TeamShare and Home Drive Storage Service first and take advantage of the cloud-based Workspace file sharing service.
For UBC Staff and Faculty, listed below is a selection of hardware that we recommend to support your work and activities; these computers include 3 year warranty coverage. If you do not find a product that fits your business needs, please feel free to reach out to us and we will work with our IT Hardware vendor representatives for quotes on other products in their catalogue. Warranties may vary depending on the device.
Contact us at www.it.ubc.ca/sos and we will assist you to find the right IT hardware product that will match your requirements. Alternatively, feel free to reach out to your Client Services Manager.
Apple products
UBC IT is able to provide price quotes and order the full line of Apple products. If you wish to order Apple products through UBC IT Desktop Services, please begin the process by creating a ticket to capture your requirements and track your request. Once the ticket is created, we will follow up with a price quote, order your hardware (once approved), configure, install, and deploy the product.
For UBC clients who currently are not supported by us, the agreement allows all Faculty and Staff to order directly through Microserve with the full educational pricing discount. Visit the Apple site to identify what you want and then contact Microserve at orderdesk@microserve.ca to place your order.
Note: All purchases are subject to 7% PST and 1.65% GST.
Computers & VDI Thin Clients
Dell OptiPlex 3060 Micro Form Factor
Price: $805.44 +taxes
Specifications:
Intel Core i5-8500T
8GB DDR4 RAM
256GB SSD
Wireless QCA9377
(802.11ac) + Bluetooth
Dell OptiPlex 3060 Micro Form Factor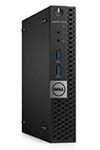 Price: $986.20 +taxes
Specifications:
Intel Core i7-8700T
8GB DDR4 RAM
256GB SSD
Wireless AC 9560
(802.11ac) + Bluetooth
Dell OptiPlex 3060 Micro Form Factor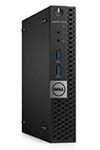 Price: $1078.20 +taxes
Specifications:
Intel Core i7-8700T
16GB DDR4 RAM
256GB SSD
Wireless AC 9560
(802.11ac) + Bluetooth
Micro Vertical Stand (MFF desktop SOLD SEPARATELY)
Price: $18.19 + taxes
Compatible with:
Dell OptiPlex 3050 MFF
Dell OptiPlex 5050 MFF
Dell OptiPlex 3060 MFF
Desktop SOLD SEPARATELY
Dell Latitude 7290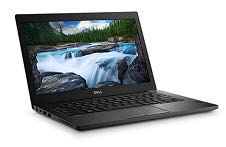 Price: $1231.00 +taxes
Specifications:
Intel Core i5-7300U
8GB DDR4 RAM
256GB SSD
12.5" LCD (1366 x 768)
Dell Latitude 7290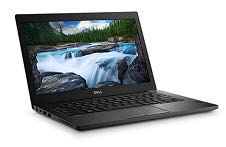 Price: $1469.00 +taxes
Specifications:
Intel Core i7-8650U
8GB DDR4 RAM
256GB SSD
12.5" LCD (1366 x 768)
Dell Latitude 7290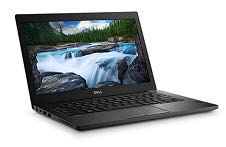 Price: $1586.00 +taxes
Specifications:
Intel Core i7-8650U
16GB DDR4 RAM
256GB SSD
12.5" LCD (1366 x 768)
Dell Latitude 7490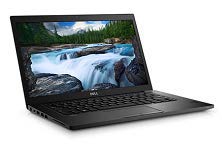 Price: $1281.00 +taxes
Specifications:
Intel Core i5-8350U
8GB DDR4 RAM
256GB SSD
14" LCD (1366 x 768)
Dell Latitude 7490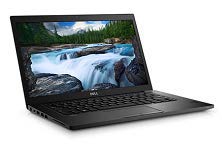 Price: $1503.00 +taxes
Specifications:
Intel Core i7-8650U
8GB DDR4 RAM
256GB SSD
14" LCD (1366 x 768)
Dell Latitude 7490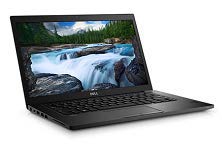 Price: $1621.00 +taxes
Specifications:
Intel Core i7-8650U
16GB DDR4 RAM
256GB SSD
14" LCD (1366 x 768)
Dell Latitude 5480 (limited stock)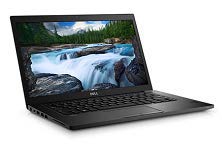 Price: $1003.00 +taxes
Specifications:
Intel Core i3-7100U
4GB DDR4
128GB SSD
14" LCD (1366 x 768)
Monitors
Dell P2317H 23 inch LCD monitor
Price: $167 +taxes
Specifications:
16:9 ratio
1920 x1080 resolution
Dell P2417H 24 inch LCD monitor
Price: $246 +taxes
Specifications:
16:9 ratio
1920 x1080 resolution
Dell MFS18 All-in-One Stand
Price: $78 +taxes
Desktop sold separately
Monitor sold separately
Security lock sold separately
Dell P2417H – 24" LCD monitor (no stand)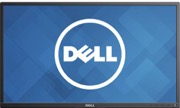 Price: $229.99 +taxes
Fits MFS18 stand
23" LCD panel only - not available
Accessories
Dell Docking Station D6000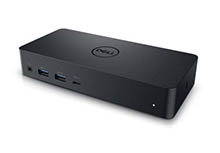 Price: $186.50 +taxes
USB Type C
HDMI/DisplayPort
USB 3.0
USB 3.0 with PowerShare
130W Power Adapter
Startech.com
HDMI - 6ft

Price: $6.49+ taxes
2x HDMI male connectors
High-resolution support of up to 4k x 2k

Manhattan
HDMI to DVI - 6ft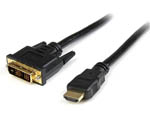 Price: $5.60+ taxes
1x HDMI male connector
1x DVI-D male connector
Startech USB-C USB315CC2M

Price: $23.59 +taxes
USB-IF Certified
Provides up to 3 amps of power output for fast charging mobile devices
Supports data transfer rates up to 5Gbps
USB keyboard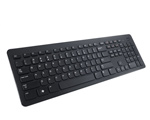 Price: $12.50 +taxes
Optical USB mouse
Price: $9.84 +taxes
Kensington MicroSaver Keyed Notebook Lock
Price: $50 +taxes
Compatible with Latitude laptops and Optiplex Micro Vertical Stand
Not compatible with new Dell laptops (Latitude 7280/7480 and later)
Kensington N17 Keyed Laptop Lock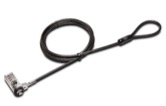 Price: $48.72 + taxes
Compatible with new Dell Laptops (Latitude 7280/7480 and later)