Installing Snagit or Camtasia through Connect
If you are an active UBC staff, faculty or student, you can find links to installation files and the serial numbers required on UBC Connect Learning Management System. To install the software, follow these steps:
1. Login to UBC Connect at http://connect.ubc.ca
2. At the top of the page, click the Resources tab.
3. Scroll down, and on the right side of the page you will find the download links and installation codes for Snagit and Camtasia for Windows and Mac computers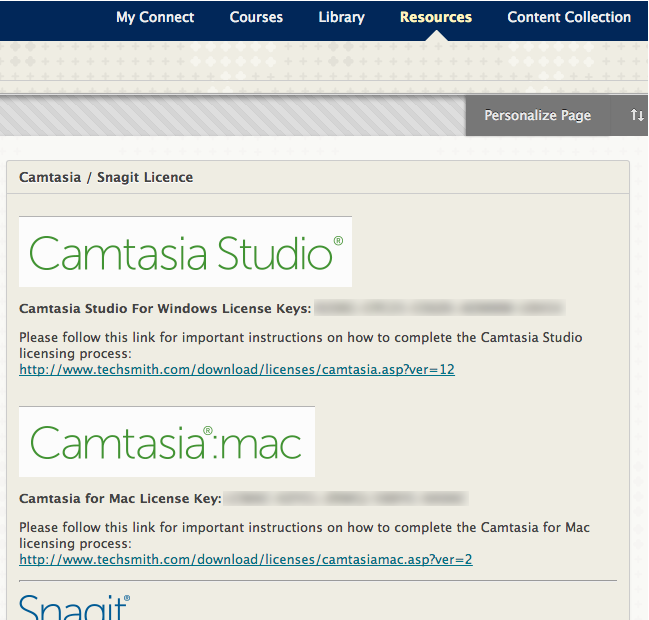 Installing Snagit or Camtasia through Software Centre
If you are a UBC IT Supported Client on EAD on a Windows computer, you can install Snagit or Camtasia software quickly and without assistance from IT support staff by following the instructions below:
1. Open the Start menu, and under All programs, click on Microsoft System Center 2012 R2 and then select Software Center.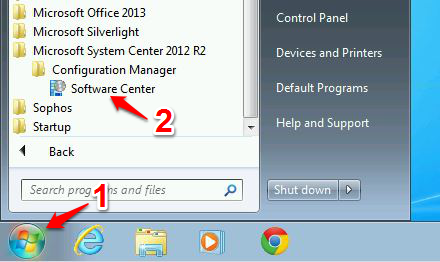 2. After the Software Center loads, click on Available Software, select 'Snagit' or 'Camtasia' and click on Install. While the application installs, do not log off or shut down your computer. If necessary, you can still lock your computer during the installation process.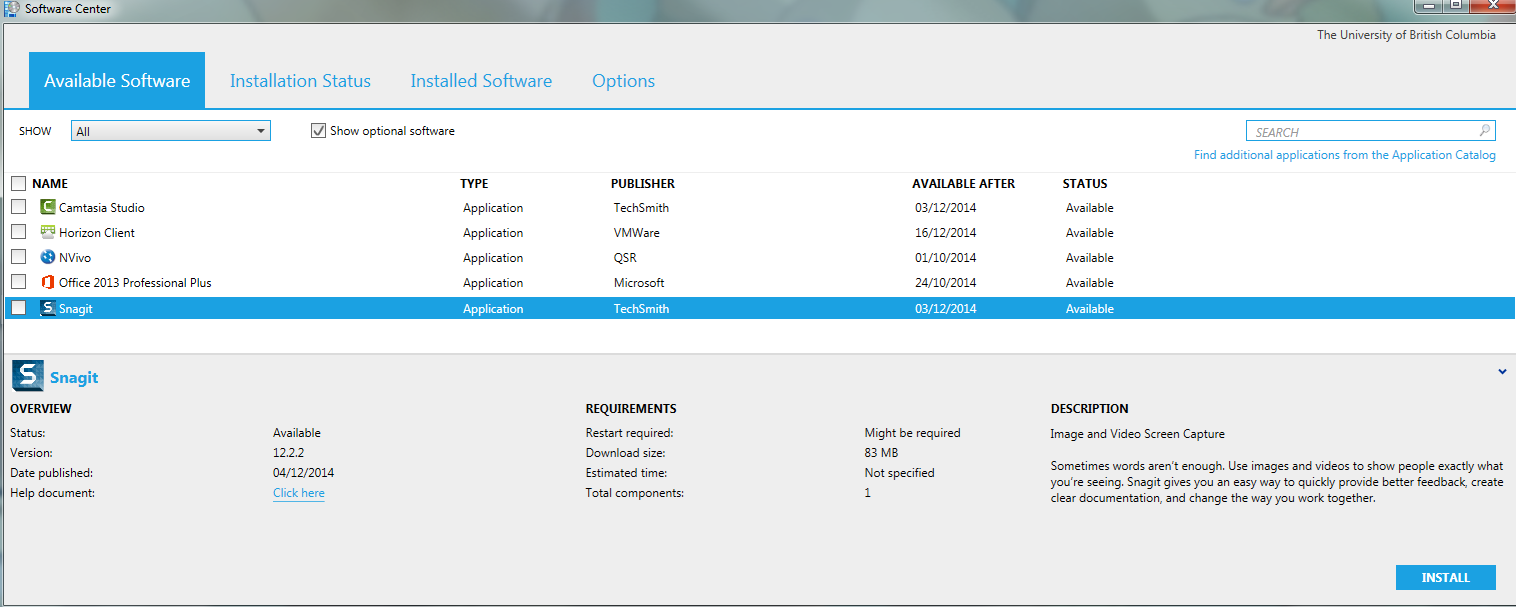 3. Once complete, the Installation Status tab should display a status of Installed. If the software does not fully install, please contact UBC IT Desktop Services at http://it.ubc.ca/helpdesk