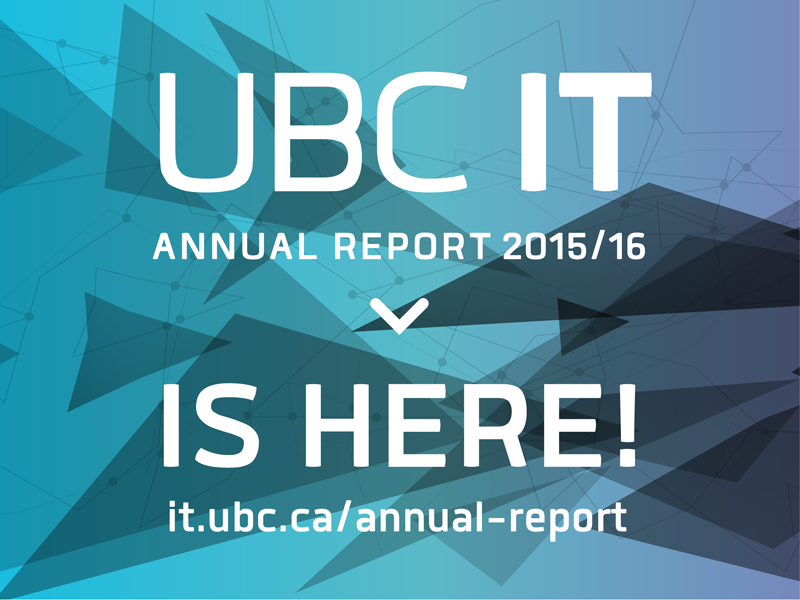 UBC IT's 2015/16 Annual Report is now available! The report highlights our activities in support of the UBC community and working in collaboration with our partners across the University on both the Vancouver and Okanagan campuses. Some of our features for this year's report include:
Advanced Research Computing Support at UBC
Microsoft Office 365 Free for UBC Students
UBC Okanagan Online Purchasing System
UBC Baseball Centre
Privacy and Information Security Management Team
UBC Survey Tool
The report can be viewed at https://it.ubc.ca/annual-report.