User consent now required before accessing Software Downloads/Kivuto
Beginning
Thursday, January 4, 2018
, users will now be required to accept a consent form before downloading software from Software Downloads/Kivuto. The consent form will be shown after a user logs in but before they are given access to the storefront. Inclusion of the consent form allows Kivuto to be used in Canada and remain within FIPPA guidelines (
Section 30.1(a) of FIPPA
)
If you have any questions or concerns, please contact the
IT Help Desk
.
Need help renewing Office 365?
Please contact OnTheHub via phone at
855-561-4175
from 3:00am to 3:00pm PST, or email
office-support@onthehub.com
. They will be handling all support queries for this service.
Click the download links below to get started. If you need assistance with your CWL account, please contact the UBC IT Accounts Team. If you encounter any difficulties downloading the software, contact the UBC IT Help Desk.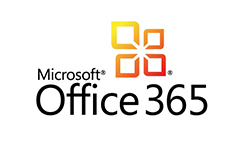 Microsoft Office 365
All active students* with a valid CWL account now qualify for a free Office 365 subscription. Software downloads include Word, Excel, PowerPoint, Outlook, and OneNote. Students running Windows can also install Publisher and Access. Your subscription to Office 365 will expire annually and can be installed on up to five devices including iPhone/iPad, Android, and Windows Phone. For full details, installation instructions, and an FAQ, visit the Office 365 Service Catalogue Page.
Download Office 365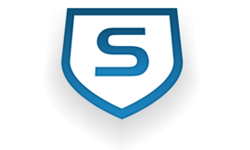 Sophos Anti-Virus
Sophos Anti-Virus software is available for all UBC students, staff, and faculty. UBC IT does not provide assistance with virus and spyware removal or operating system updates. For full details about Sophos, including installation and virus removal documentation, visit the Sophos Anti-Virus Service Catalogue Page.
Download Sophos Anti Virus

Teaching & Learning Software
UBC licenses teaching and learning software for students, staff, and faculty. The software offerings include: iClicker, MATLAB, NVivo, Respondus Quiz, Respondus StudyMate, SolidWorks, VideoScribe, Camtasia, and Snagit. For details on LT Hub supported software, visit the tool guides. If you have questions or require assistance, please contact lt.hub@ubc.ca
Download Teaching and Learning Software
For a full list of software available for UBC students, staff, and faculty, please visit the UBC IT Software Licensing Page.
* For more information on who qualifies as an active student, please see the Office 365 for students FAQ.