Overview
The UBC Information Security Office promotes and enhances the computer security of students, faculty, staff and visitors connected to UBC's computer and communications systems, and the information resources shared through those systems.
Privacy & Information Security - Fundamentals
The training covers the fundamental knowledge that everyone should have about privacy and information security, including units on:
Privacy & Personal Information
Storage & Encryption of Information
Transmission & Sharing of Information
Working Remotely
Phishing
Disclosure of Information
Freedom of Information Requests
Managing Records and Information
Managing Accounts and Passwords
Tips and Reminders
It is a mandatory requirement for faculty, staff, researchers, student employees and contractors who use UBC Electronic Information and Systems. To get started visit https://privacymatters.ubc.ca/fundamentals-training
Security Awareness Training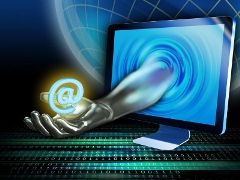 Security awareness training is available to all staff, faculty, and graduate students. The training is supplementary to the "Privacy & Information Security –Fundamentals" training, and contains topics beyond those covered above. Take this training or integrate with your departmental training if:
You would like to know more about a specific area of information security
Your department handles significant high risk information
Your department has specific information security training requirements which are covered in this course (e.g. PCI or working at a Help Desk)

Please ensure that you have Java Runtime installed and enabled in your browser, and allow pop-up blockers.

Important set-up instructions for Mac OS users:

Please ensure you have "Enable Java" checked off under the Security Tab. If you are not sure whether you have Java installed on your computer, please follow these steps.

To start training, Faculty, staff, and graduate students can register by logging in and following the registration instructions here: https://canvas.ubc.ca/enroll/TCA9JG.

FIPPA and Accessing Student Records

As a staff and faculty member, are you familiar with the Freedom of Information and Protection of Privacy Act (FIPPA) and the security policies around accessing student records on Student Information Service (SIS)? Find out more with this introductory video produced by Enrolment Services. For more information on UBC security policies, please visit the Security Policies page and the SIS Updates Blog.

Questions about the course or technical support? Please contact the IT Service Centre Help Desk.
---
Further Information
---
Support
---