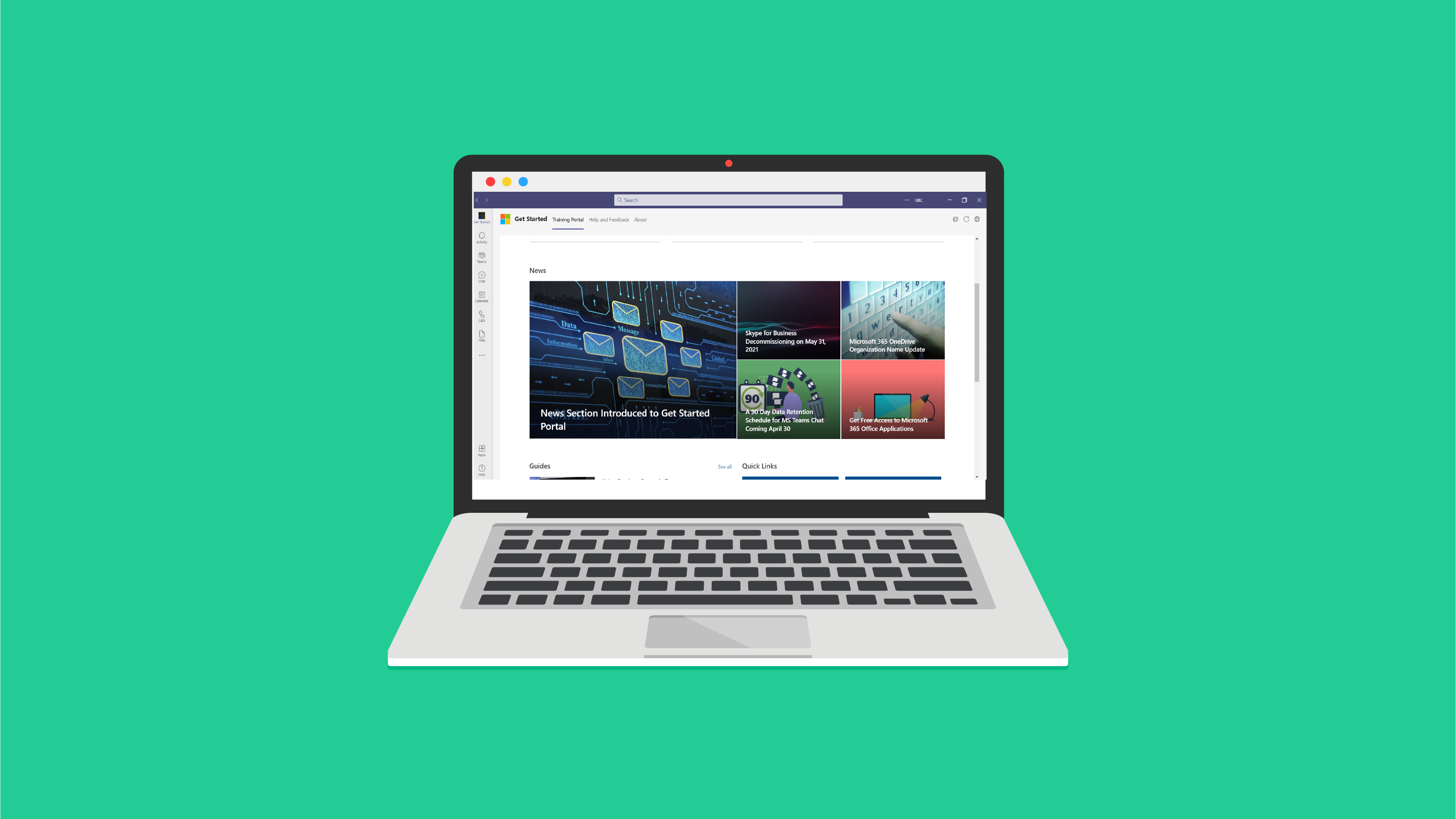 Starting today, Microsoft (MS) Teams end users will see a "News" section on their Get Started Portal. This new feature will keep you updated on the latest MS Teams information from Microsoft, as well as from UBC. 
The introduction of the News section is part of a multi-phase approach to redesign the Get Started portal, making it more user-friendly and informative while supporting end users' day-to-day use of the collaboration tool. 
Click on the Get Started Portal on your Microsoft Teams dashboard to learn more.
This article was published on Fri, 06/11/2021 - 13:28