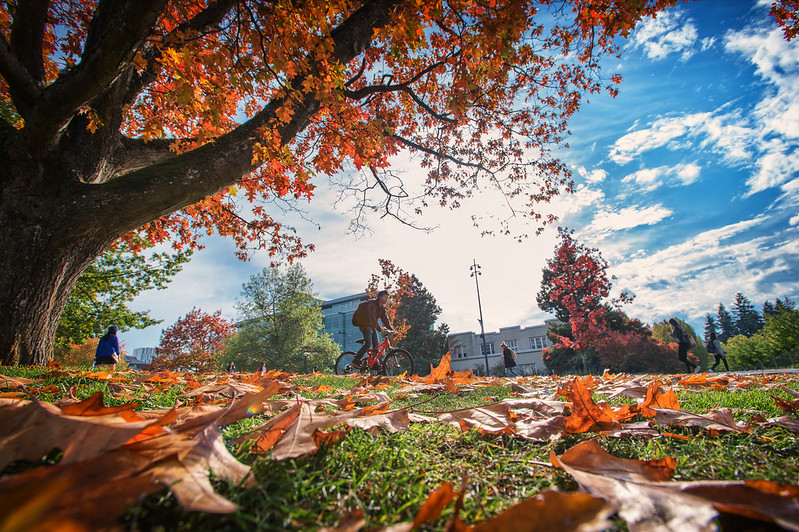 This time of year is a time to give thanks and to reflect on what we are grateful for. UBC Studios would like to thank the UBC community for their support over the years, from its inception onwards. To honour the memory of their late staff member Kirk Karasin, UBC Studios' has dedicated their Four-Year Retrospective to him and renamed the main studio at the Vancouver campus to the K. Karasin Studio.
UBC Studio's offers an open, collaborative and innovative space for all UBC faculty, staff and students to come together to innovate, experiment, and produce media that enables new ways to learn, teach and research. 
The four-year retrospective highlights UBC Studio's activities in support of the UBC community and working in collaboration with UBC Studio's partners across the University and externally on both the Vancouver and Okanagan campuses. The report includes stories and highlights of their support for innovation, teaching and learning at UBC.
'As the Senior Media Specialist at UBC Studios, Kirk Karasin was an integral part of the UBC Studios' team' as well as the UBC Emerging Media Lab. He brought passion and laughter wherever he went. The main studio has been renamed to the K. Karasin Studio as a tribute to his memory. 
Read more about UBC Studio's story and how they've evolved over the last four years.
This article was published on Fri, 10/09/2020 - 15:39