This event has now passed. To view the recording of the event, please
click here
.
Photos of the event can be found on our Flickr account.

When: Friday, March 8, 2019, 9 am -10:30 am
Where: Ponderosa Commons Ballroom, 6445 University Boulevard [map]

RSVP by March 4, 2019 to reserve your spot.
Live streaming: Please click here to access the live broadcast on March 8.
Follow our live tweets for this event on March 8 - hashtag #UBCWIT.
Hear from three leading women Chief Information Officers from BC's post-secondary institutions – including UBC's Jennifer Burns - at this insightful panel on leadership in technology. Jennifer will be joined by Wency Lum (CIO for the University of Victoria) and Sally Felkai (Emily Carr University of Art+ Design) on a panel that will explore their leadership journey, how they use their influence as senior executives, and what advice they'd give to young professionals pursuing their own career path to leadership. The session will be moderated by Dianne Lapierre, Co-President of Vancouver Women in Technology, and Senior Vice-President and CIO for Raymond James and is open to the public to attend. This event is free, but with limited seating. Light refreshments will be offered.
The Panelists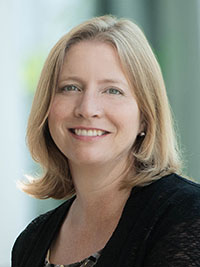 Jennifer Burns
Associate Vice-President, Information Technology and Chief Information Officer, University of British Columbia
Jennifer Burns leads the strategic oversight of campus-wide Information Technology services that support over 70,000 users, to ensure UBC's digital capabilities meet the needs of its community, as well as identifying opportunities to deliver efficient and effective administrative solutions. An experienced leader within higher education, and with an extensive background in client services and management, Jennifer joined UBC in 2002 and held a number of roles within the Information Technology department before beginning her current role in 2015. She is a UBC alumna Commerce major with a focus on Marketing and Entrepreneurship.
Jennifer also represents UBC in British Columbia's IT leadership community, as well as those across Canada and internationally, comprised of executive leaders in Higher Education and partner organizations world-wide. Jennifer views technology as a strategic enabler to the University's vision of creating an exceptional learning and research environment. Her work is guided by the values of integrity, transparency, collaboration, and excellence.
Sally Felkai
Chief Information Officer, Emily Carr University of Art and Design
Sally Felkai partners with educators and researchers to ensure that technology supports and transforms their work. Her previous experience in higher education was leading the team that enhances and maintains the UBC research administration system; supporting over 10,000 researchers and ensuring that their work remains compliant with Canadian and international funder rules. She holds a Bachelor of Applied Science in Systems Design Engineering from the University of Waterloo.
Sally grew her career in technical leadership roles focused on product and program management for software companies in the lower mainland of BC. This background keeps her asking "why are we doing, what we are doing, and is there a better way?"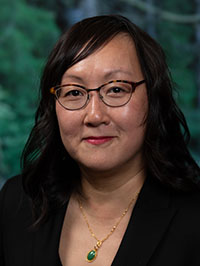 Wency Lum
Chief Information Officer, University of Victoria
Wency Lum is responsible for the University of Victoria's IT strategy, policy, governance and projects to enable its academic, research and administrative functions. She began her career implementing financial and supply chain management systems for United Nations peacekeeping missions; and then as a senior consultant performing IT security assessments for the USA's banking, energy, health, petrochemical, and gaming sectors. She holds a Bachelor of Science from McGill University and a Master of Business Administration from UVic.
She is an active board member of several industry associations including BC NET and the Canadian University Council of CIO's. Wency has held several senior BC Government positions in large technology and business projects, Enterprise Resource Planning Systems, technology strategy, information security, and technology contract negotiations. She is also a Certified Information Systems Auditor and Project Management Professional, who has worked, lived and travelled in Europe, Africa, Middle East, and the USA.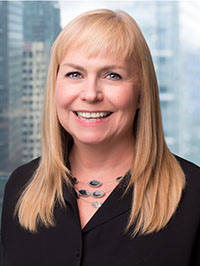 Dianne Lapierre
Senior Vice President and Chief Information Officer, Raymond James Ltd.
Dianne Lapierre spent 24 years in a variety of Information Technology Management and Executive roles at Manulife Financial in Waterloo, ON, before moving to Vancouver in 2014 to assume her current role with Raymond James Ltd. She has an undergraduate degree from Wilfrid Laurier University and an MBA from Athabasca University, and has also maintained her Project Management Professional (PMP) designation since 2001.
Dianne is Vice President of the Vancouver Chapter of the CIO Association of Canada and the Co-President of the Board of the Vancouver Women in Technology association (VanWIT). Dianne is a passionate achiever who inspires excellence. Personal leadership is the key driver in her career and personal success.
Questions about this event? Please contact the IT Communications department at ubcit.communications@ubc.ca.
For a list of our previous events, please see our Past UBC IT Events page.
This page was last updated on Fri, 03/15/2019 - 12:28